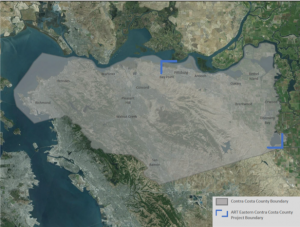 The Adapting to Rising Tides team partnered with Contra Costa County and the Delta Stewardship Council to conduct a vulnerability assessment and adaptation planning project to help East Contra Costa County become more resilient in the face of current and future flooding.
Building on the previous work in western and central Contra Costa County, existing county and local plans, and other ART projects around the Bay, ART staff worked collaboratively with local jurisdictions, agencies, communities and organizations in Contra Costa County to understand the vulnerabilities and consequences they may face, including the disproportionate impact to certain community members, the disruption of transportation and utility infrastructure, the loss of employment sites, and limitations of access to goods and services. The project identifies shared and individual actions that will help improve resilience to sea level rise and other climate change impacts. Implementing the findings of the project will be an ongoing process of continued engagement and partnership building, but the goal is for this project to result in a clear roadmap for adaptation in East Contra Costa.
The project area runs along the Contra Costa County shoreline from Pittsburg to the Contra Costa-Alameda County border at Clifton Court. This ART project—the first that is in the Delta—can help improve local capacity to address the threats from sea level rise and current flooding. It can also serve as a pilot project for understanding and adapting to the impacts of sea-level rise in the Delta.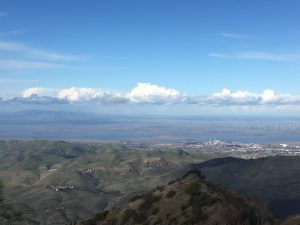 Project Partners
ART Program staff led and managed the project, in partnership with staff from Contra Costa County and the Delta Stewardship Council.
A stakeholder working group actively participated in the project, attended working group meetings, provided information and resources to the project staff, reviewed and revised information developed, and communicated the project to their decision makers and communities.
Project Status
The East Contra Costa ART Project began in late 2017 and concluded in late 2019/early 2020. ART staff continue to work with the communities and asset managers to advance the findings and recommendations in the study.
The project has produced many work products and partnerships and has increased the knowledge and information needed for long term flood resilience in Contra Costa County. Some of the key outcomes of the work include:
A diverse and capable working group
Broad resilience goals
Locally refined sea level rise maps and shoreline analyses
A robust vulnerability assessment of the Project Area's assets
Vulnerabilities and consequences of how flooding may impact the Project Area's assets
Detailed adaptation responses
A clear case for taking action
A path forward toward resilience
Findings and Materials
Click here to view or download the entire report in PDF form.
Executive Summary, Final Project Report Chapters and Appendices
This page will help you navigate to the sections of the report that are most relevant to you.
East Contra Costa County Shoreline Flood Explorer
This website is an online flood explorer to help Delta communities prepare for the impacts of current and future flooding due to sea level rise and storm events. You can learn about causes of flooding, explore maps of flood risk along our shoreline, and download data for further analysis.
Other Resources
ART East Contra Costa Working Group Page. This page includes meeting agendas, project presentations, and other materials from the study process.
ART East Contra Costa Project Summary

ART East Contra Costa and Solano Counties Mapping and Modeling Summary

Western and Central Contra Costa County ART Project
ART Bay Area Project. This project is the first region-wide look at how sea level rise and storm flooding could effect the Bay Area.
For More Information:
Samantha Cohen
415-352-3647
samantha.cohen@bcdc.ca.gov