Certain factors c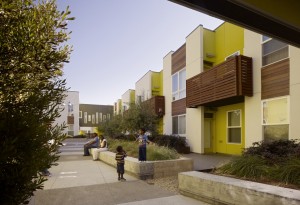 an make individual members of a community, or the community as a whole, more vulnerable to sea level rise and storm events. These include lacking the financial means, physical capacity, necessary information, or access to services to prepare for and respond to flooding or other hazards. Relocation, both temporary and permanent, is more difficult in areas with limited affordable housing and low vacancy rates, such as the Bay Area. Facilities which house populations with specialized needs, such as long-term care facilities and homeless shelters, are especially vulnerable. Understanding unique community needs, and the types of housing and facilities most vulnerable to flooding helps develop comprehensive, actionable strategies to build more resilient communities. Partnerships with members from impacted communities will cultivate more effective and relevant strategies.
Key Findings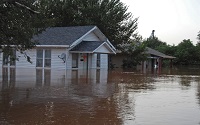 Flooding impacts to communities can be widespread, including loss of property and income, temporary or permanent relocation, disrupted access to medical care and other services, exposure to toxic substances, physical and mental damages, and dislocation from jobs, schools, and other important community services and ties. Some communities and people will endure greater burdens when faced with a hazard. The ability to prepare for, respond to, recover from a hazard event is affected by many characteristics, such as age, disability status, household composition and income, housing costs and tenure, race and ethnicity, and vehicle access. Certain populations, such as those with health conditions or unstable housing, can be devastated by even a minor flood. Displaced residents will have difficulties finding other comparable housing due to the low housing-vacancy rate and limited availability of affordable housing in the region.
Most housing cannot physically withstand any amount of flooding. Current construction materials, siting and design standards do not consider potential exposure to either water or salt. Housing with habitable living space or critical equipment below-grade are likely to be damaged by flooding. Older residential housing with deferred maintenance and mobile homes are particularly vulnerable. Neighborhoods near the Bay shore, and especially those with existing drainage issues, are more vulnerable to sea level rise. Housing in the Bay Area is also vulnerable to earthquakes, and information about combined seismic and flood risk is available in the Stronger Housing, Safer Communities project. Residents of communities vulnerable to flooding are unlikely to own or have control over the shoreline that protects their housing from flooding. Limiting catastrophic housing damage and keeping residents in their homes not only helps people who lack the resources to effectively recover from a disaster, but also keeps communities intact.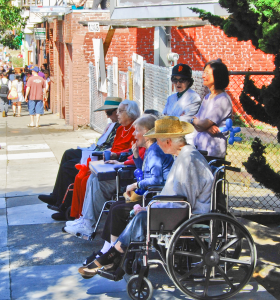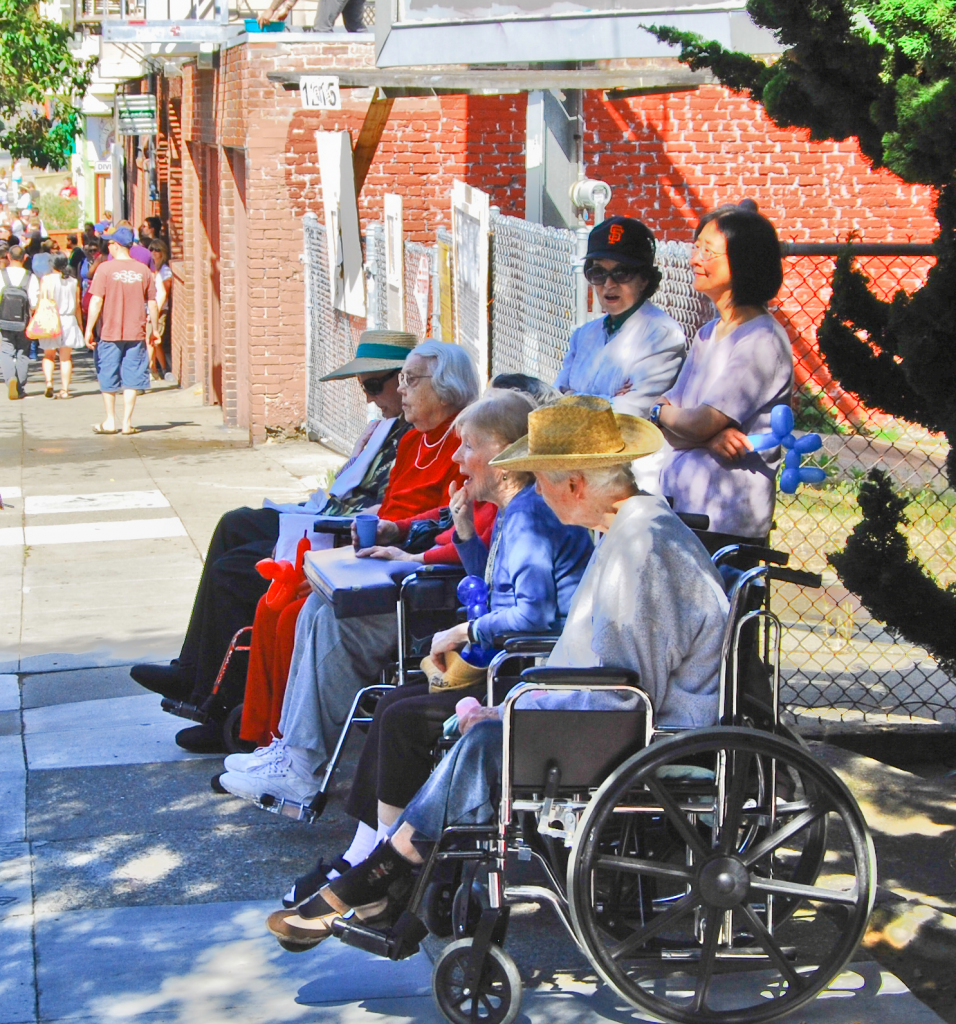 Facilities that serve community members with disabilities, limited mobility, who are medically dependent, or need special supervision are vulnerable because emergency evacuation will require specialized equipment, trained staff, and an appropriate location to shelter displaced individuals. Other vulnerable facilities which house populations with specialized needs include jails, homeless shelters, senior housing and long-term care facilities, where residents may need more time to evacuate or have fragile health, and schools and childcare facilities, where supervision needs for children present evacuation and sheltering challenges. Past disasters have also shown that it is challenging to assist people with pets to safely evacuate, and that animal facilities are particularly vulnerable because it is difficult to evacuate and relocate animals from shelters or other facilities. Plans, policies and practices that guide land use and capital investment in community facilities are beginning to consider sea level rise or storm events, but this practice is not yet widespread.
The networks and spaces in which people connect, trust, and learn from each other, their communities, and their governments—which can be referred to as social capital—play a key role in community vulnerability and resilience. During and after a flood event, normal forms of communication may become inaccessible due to power outages; community spaces that act as hubs may become flooded, causing confusion and fragmentation among community members; and a sense of belonging to a larger community or municipality may lessen, as resources and recovery efforts may not be distributed evenly or in a timely manner. Understanding relationships, connections, and social capital can indicate degree of community vulnerability to these types of impacts. Increasing social capital can also be a method of increasing resilience and preparedness.
To develop relevant and effective adaptation strategies, impacted communities need to be partners in the planning process, starting with the conception of projects. Guides to community-driven planning are provided below.
Findings and Materials
Regional Resources
Alameda County Findings and Materials
Contra Costa County ART Project Findings and Materials

For more information:
Dana Brechwald
Dana.Brechwald@bcdc.ca.gov
415-352-3656