Using the ART approach, staff and stakeholders will work together to understand how current and future coastal and riverine flooding will affect shoreline communities and infrastructure.
The project will investigate how flooding may impact transportation and utility networks, industrial facilities and employment sites, residential neighborhoods and community facilities, and shoreline park and recreation facilities. The consequences of flooding, both within and beyond the project area, will be considered, and in particular the potential for disproportionate impacts on certain community members.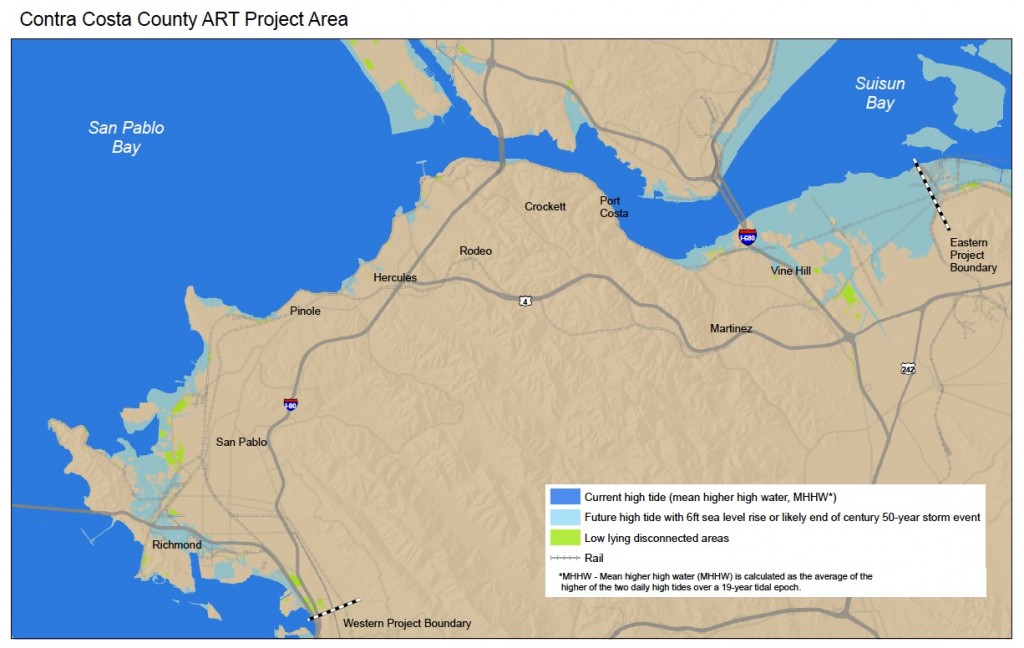 Currently, ART Program staff is working with asset managers and other stakeholders to gather the information needed to conduct a high-level assessment for the entire project area. The findings of the assessment will be validated by the working group; any specific issues, assets or geographies that need additional refined assessment will be identified.
Adaptation responses will then be developed for the issues the working group collectively determines are high priority for action. Responses ranging from further information gathering, to infrastructure changes, to resource management and policy solutions, will be considered. In addition, recommendations will be developed for evaluating the trade-offs, benefits, and feasibility of potential adaptation responses.
Project Status
The first phase of the project – the high level assessment – began in Winter 2015 and is expected to be complete by Fall 2015, with the refined assessment and adaptation responses completed by Spring 2016.
Working Group page (password protected)
Findings and Materials
Project Area Map
Contra Costa County Technical Report: Shoreline and Inundation Mapbook (50MB)
Project Partners
Staff from the San Francisco Bay Conservation and Development Commission (BCDC) ART Program are leading the project with assistance from an Americorps CivicSpark member. The project is partially funded through the State of California Environmental License Plate Fund (ELPF).

For more information:
Adam Fullerton
Adam.Fullerton@bcdc.ca.gov
415-352-3629