The Legislative Analyst Office (LAO) for the State of California released their report on suggestions to the State legislature to help coastal cities and communities adapt to rising seas.
The report, "Preparing for Rising Seas: How the State Can Help Support Local Coastal Adaptation Efforts" is available now. The full PDF is nearly 50 pages, yet there is also a two-page summary report that lays out its high-level recommendations.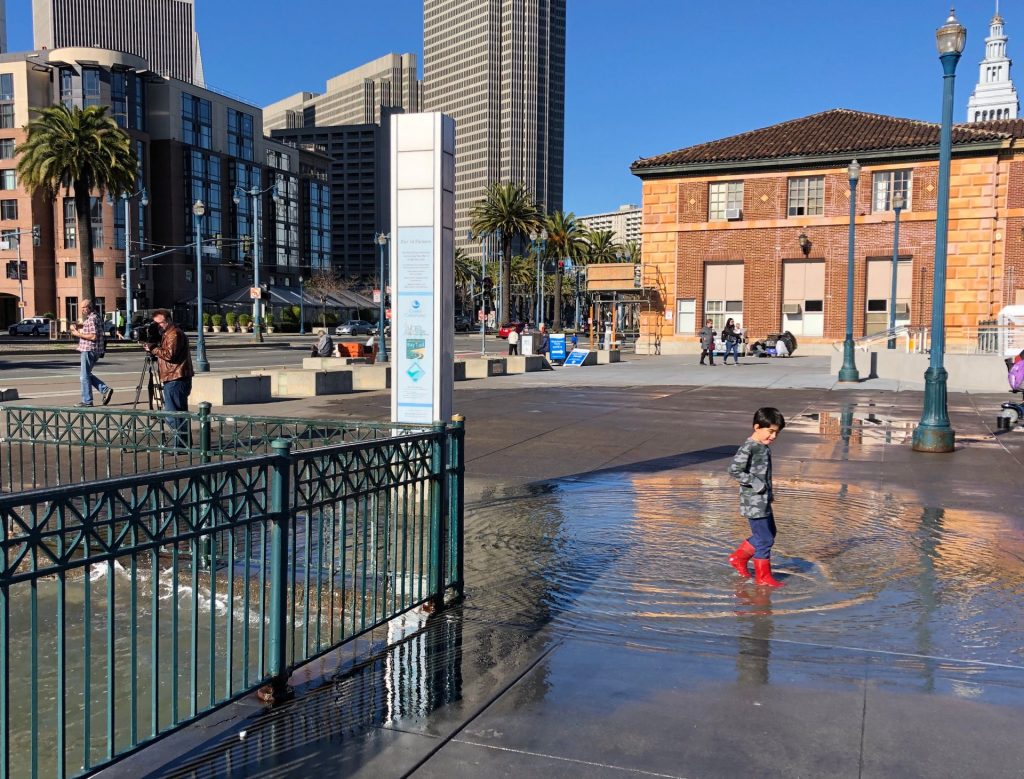 From the LAO Press Release:
"Caifornia's coastline could experience as much as 7 feet of sea-level rise by 2100, which could have extensive and expensive impacts on the state's residents, economy, and natural resources. Most responsibility for preparing for and responding to these threats lies with local coastal communities. Several strategies for moderating the impacts of sea-level rise exist, however waiting too long to initiate such efforts likely will make responding effectively more difficult and costly. Despite the significant threats and compelling reasons to take action soon, most coastal communities still are only in the early stages of preparing for sea-level rise. Local governments' efforts are inhibited by several challenges, which include funding and capacity constraints, a lack of key information, limited public awareness about the topic, and few forums for shared planning and decision-making across jurisdictions.
The state can play an important role in increasing the pace and scale of sea-level rise preparation efforts across California. To this end, we make several recommendations for how the Legislature can help alleviate some of the key barriers to coastal adaptation that local governments are experiencing. Our recommendations fall into four categories: (1) fostering regional-scale adaptation efforts; (2) supporting local planning and adaptation projects; (3) providing information, assistance, and support; and (4) enhancing public awareness about the potential risks and impacts of sea-level rise. Specific recommendations include making state contributions to support planning efforts and project implementation at both a local and regional scale, as well as establishing a statewide network for providing technical assistance and information on effective climate change adaptation practices." – LAO Press Release
This report and a two-page summary of the report's major findings and recommendations is available here: https://lao.ca.gov/Publications/Report/4121